The temperatures in Ho Chi Minh City do not vary significantly during the year. It is slightly cooler in the winter between the months of November and April. But more importantly, this is the dry season so there is far less rain than during the wet season. The rainy season runs from May to October but this is not a bad time to visit. Mornings often start out with blue skies and if it rains, relax in a cafe or browse in some shops. Visiting Ho Chi Minh City during Tet, or the Chinese New Year, can be a fun time with all of the festivities and fireworks. November to April is the best times to visit Ho Chi Minh City, Vietnam.
Enjoy HOP ON HOP OFF VIETNAM to know 5 interested things November in Ho Chi Minh City.
1. Temperature:
In November, days seem shorter with just 4 hours of daily average sunshine. Despite the decreases in sunshine, the average high temperature stays quite warm at 88°F (31°C). In contrast, the average low temperature decreases further to 73°F (23°C).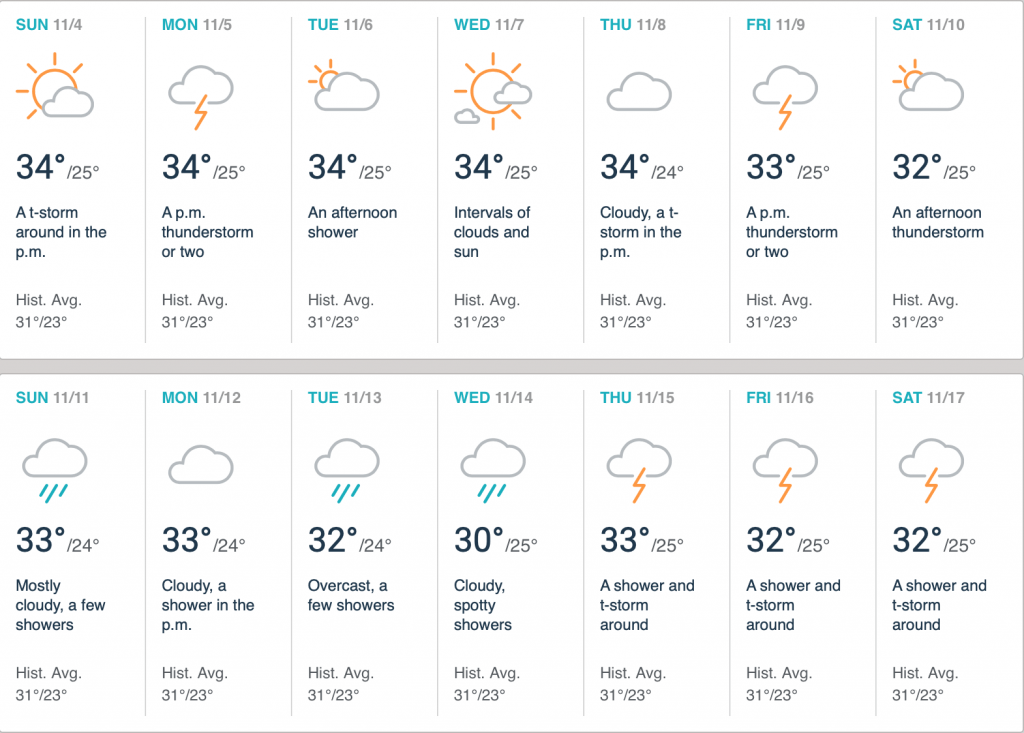 2. Getting Around Ho Chi Minh City
Ho Chi Minh City offers several ways to explore its attractions. The cyclo is the favorite way for many tourists to get around the city. The cyclo is a three wheeled form of transportation pedaled by a driver. There are also motorcycle taxis which weave in and out of traffic jams. Taxis are usually easy to find: they are often parked in front of landmarks, hotels, and restaurants. These are better for visitors who are not used to riding on motorcycle taxis. There is a bus system with more than 100 routes around Ho Chi Minh City. Buses are comfortable, air-conditioned, and easily recognized by their white and green exteriors. Now, you can use HOP ON HOP OFF VIETNAM to getting around Ho Chi Minh City sightseeing.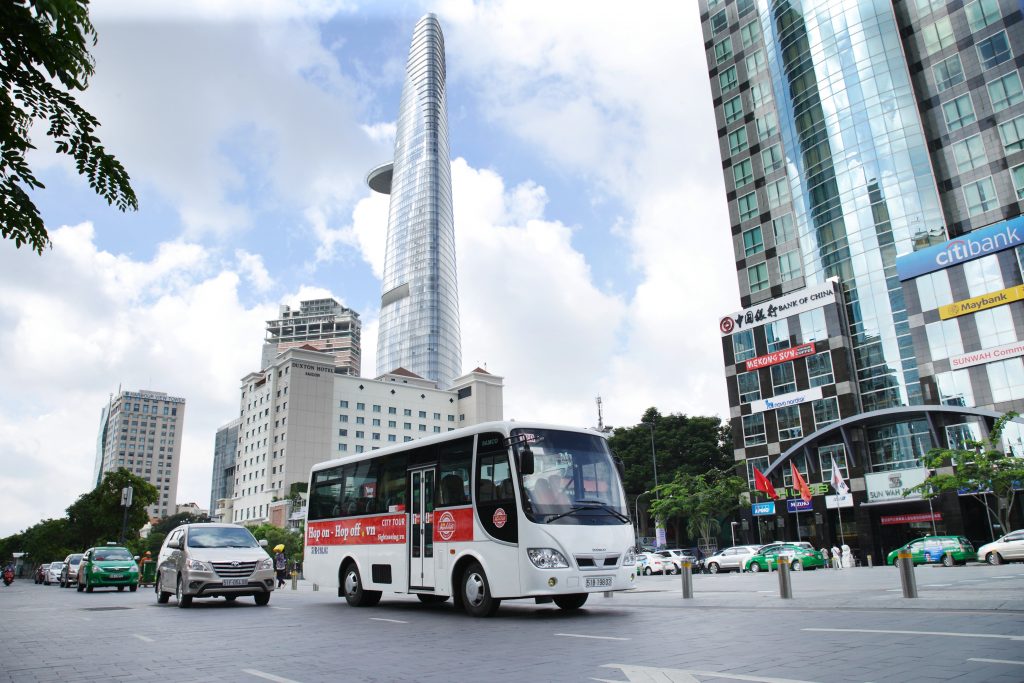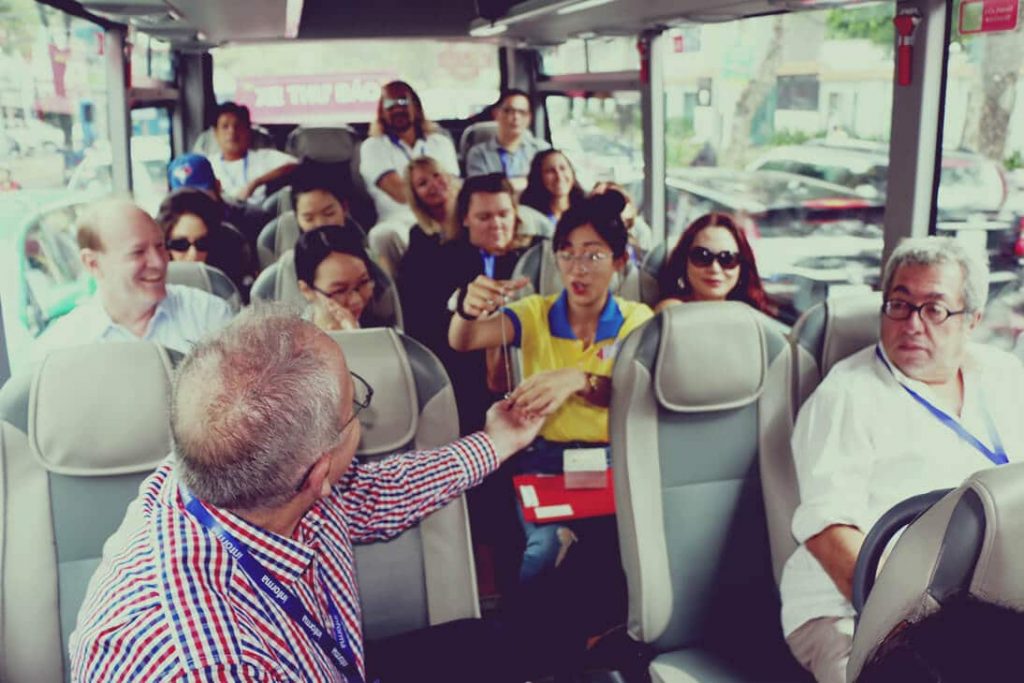 3. Shopping
Although you can find boutiques and shopping malls, the real fun of shopping in Ho Chi Minh City is exploring local culture in the street markets that can be found in many places around the city. The three main markets are Ben Thanh Market, Cholon, and An Dong Market. Ben Thanh Market is by far the most well-known and it is centrally located. At local markets you can find fresh produce, Vietnamese coffee beans, and very affordable and delicious street food. There are also small markets that specialize in certain items such as ceramics, lacquerware, handwoven fabrics, silk, war memorabilia, and woodwork.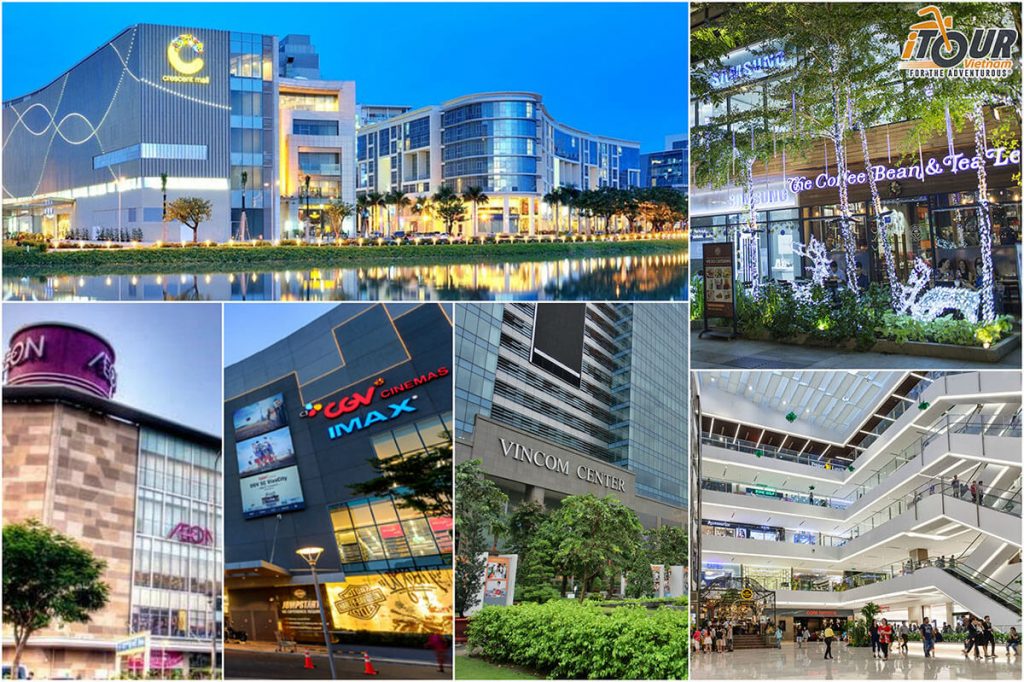 4. Where to Stay ?
Accommodations in Ho Chi Minh City range from simple hostels and budget hotels to five star luxury properties and everything in between. The top luxury properties include the Lotte Legend Hotel Saigon, the Park Hyatt Saigon, the An Lam Saigon River, the Reverie Saigon, the Sofitel Saigon Plaza, and many others. Many people choose accommodations in District 1 so that they can easily walk to see the main attractions in this area. Some of this district's hotels include the Hotel Nikko Saigon, the InterContinental Asiana Saigon, and the Alagon d'Antique Hotel and Spa which is conveniently located near the popular Ben Thanh Market.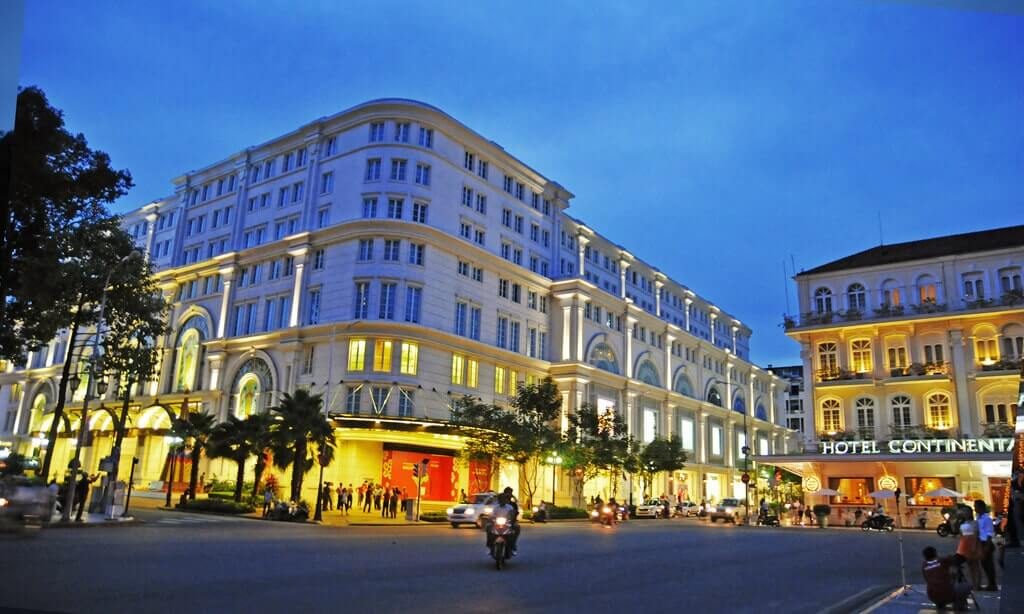 5. Restaurants
Ho Chi Minh City offers a wide variety of restaurants and other eateries. There are expensive fine dining restaurants; food stalls along the streets; and everything in between. There are many places to enjoy spring rolls, summer rolls, pho noodles, and tasty rice-flour crepes. In addition to traditional Vietnamese fare, you can also find many different kinds of restaurants serving ethnic cuisine: there are Chinese, French, Indian, Italian, Japanese, Mexican, Thai, and other cuisines. For French food try Trois Gourmands; for Thai, the Racha Room; for Vietnamese, Tib, Quan Bui, Pho Hoa, and Propaganda; and for Indian, try Baba's Kitchen.