The colourful and buzzing city centre of Ho Chi Minh City (HCMC) is also known as District 1. This is where you will find great food, bargain-heavy, shopping and fun nightlife. Being the main commercial hub of Saigon life here is upbeat, both day and night. Simple, everyday sights such as women wearing the traditional long and sexy ao dai dresses while busy with their daily routine and locals enjoying roadside meals are just among the few fantastic city images that have endlessly fascinating travelers for years. And what would a HCMC trip be without wandering around the centre's back alleys with charming colonial-era buildings as a background? District 1 is definitely the centre of everything in HCMC and where things happen.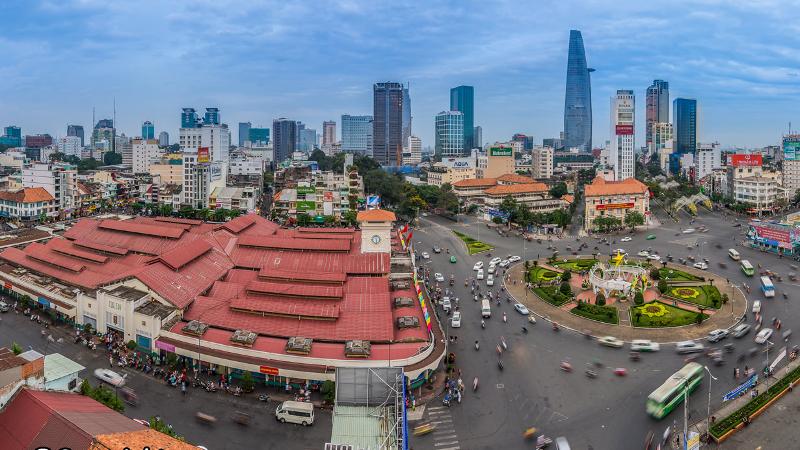 Dist 1 – Ho Chi Minh City
Ho Chi Minh City Centre Attractions
HCMC city centre is where visitors will find most of Saigon's major landmarks including the Reunification Palace and Notre Dame Cathedral on Nguyen Du Street, the War Remnants Museum on Vo Van Tan Street, the Museum of Ho Chi Minh City on Ly Tu Trong Street, the History Museum on Nguyen Binh Khiem Street, Saigon Post Office on Cong Xa Paris and Saigon Zoo on Nguyen Binh Khiem Street. The popular Ben Thanh Market at the Cu Nhac Circle is open daily from 06:00 – 18:00 while the night market is open from 17:00 until midnight.

Bus line Hop On Hop Off VietNam- Ho Chi Minh City Tour
Ho Chi Minh City Centre
Dining The only two problems travelers will have to face when feeling hungry in HCMC are, what kind of food and which restaurants to choose from because there is a huge variety of cuisine to select from downtown. Street food is available everywhere and is a must for visitors to try at least once, to understand the Vietnamese food culture. The Night Market located just outside Ben Thanh Market is the location of countless small outdoor 'restaurants' and is a convenient address to sample local favourites. Exotic food such as fried grasshoppers with lemongrass and roast dog can be found in and around District 1, too.

Ben Thanh Market
Ho Chi Minh City Centre Nightlife
If you're looking for a fun night out, the city centre is where you will find it. This entertainment playground basically never sleeps and is easy to get around in. Karaoke can be spotted all over the place while live music is as popular as ever, with no shortage of pop, rock, jazz and blues joints. Visitors will have no problem finding late-night discotheques and nightclubs, too.

Centre Night life tour at Notre Dame Cathedral
Ho Chi Minh City Centre Shopping
Shopping downtown in HCMC is an experience not to be missed, not least of all because prices are extremely cheap compared to most western countries. It has lovely boulevards featuring sidewalk cafes located side by side with lifestyle stores making shopping even more attractive. Though luxury brands Louis Vuitton,… can be found at Opera View Tower Shopping Mall, Vincom Centre and Milano Shopping Centre nothing can beat the bargain hunting at the City Centre's hottest attraction, Ben Thanh Market. Before going anywhere near there, make sure your luggage has enough room for new clothes, silk, shoes, sunglasses, handbags and accessories as well as Vietnamese art and lacquer ware.

Shopping center in Ho Chi Minh City
Ho Chi Minh City Centre Activities
Bowling is a fun game fit for people of all ages. Diamond Superbowl, 4th Floor Diamond Plaza on Le Duan Street is a nice bowling alley to go to. While at Diamond Plaza peek in to see the movie schedules at Lotte Cinema located on its 13th floor. You might come across the latest Hollywood blockbusters screened there. Other locations in the city centre to catch some interesting films are at the Galaxy Cinema at 116 Nguyen Du or at 230 Nguyen Trai and Bobby Brewers Movie Lounge at 86 Pham Ngoc Thach and 45 Bui Vien. If time allows, enroll yourself in a Vietnamese cooking class in and around District 1 and discover Vietnamese culinary secrets.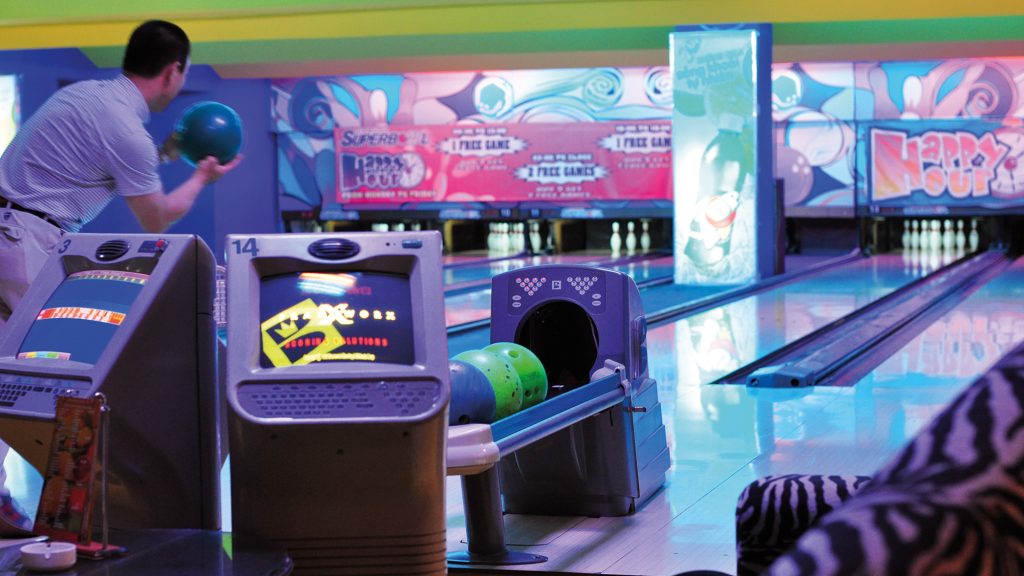 Bowling in Diamond Plaza- Dist 1