Xem qua các tour phổ biến tại Ảnh Việt Tourist
Popular tours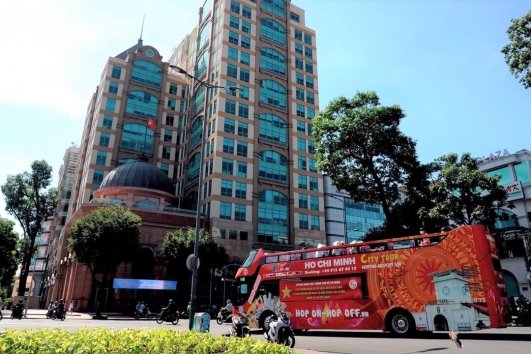 Discovering Ho Chi Minh City on open top double decker bus through many streets and the most attractive places. With the ticket 4h, you can get on get off a bus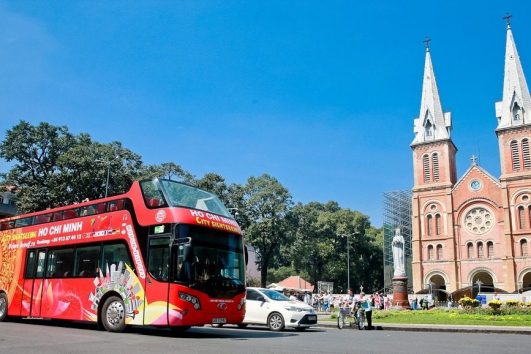 1 round trip last for 45 minutes cover all the best of center of Ho Chi Minh City on a double decker bus Explore the city on open-top buses with free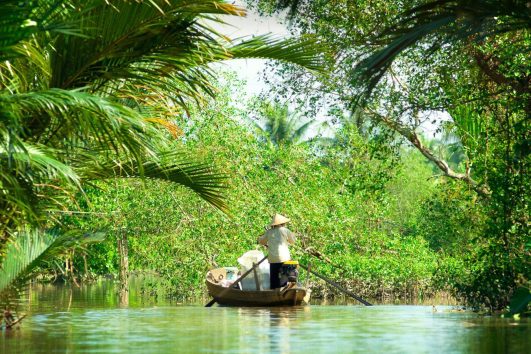 Highlights: • Motorboat & rowboat excursions • Enjoy honey tea, tropical fruit, coconut candy • Listen to Southern Folk Singers (Don Ca Tai Tu)
Why Book a Vietnam Hop On Hop Off Bus Tour?
Guarantee Daily Departure
Daily departure from 8.00 AM to 9.00PM
24 Hour Validation
Tickets are valid for 24 hours that convenient for travellers to catch up all the sight spots
Multi Audio Guide System
with an automatic multi-language voiceover system: Vietnamese, English, French, Chinese, German, Russian, Indonesian.
Free Wifi
well-equipped with air conditioning and free wifi
Convenient and Various Agencies
Buy Hopon-Hopoff tour tickets via the official website, the online channels or at central hotel agencies
Well Packed
Cover all the most must see places of Hanoi and Ho Chi Minh City in 24 hours
Freely Random Get on
Travelers can start their journey at any stop within the fixed route or at the first point of departure"
Saving time
Every 30 minutes, there is a bus line to pick you up at the station, helping you move to attractions easily and quickly
Distinctive Experience
Create chances for a personalized travel experience, Freedom to hop on and off sites and spend as long as you wish at a random spot, continuing your trip from any stop"
Bài mới nhất
Nếu du khách đang lên kế hoạch cho chuyến du lịch châu Âu tự túc và dự định đến tham quan nhiều quốc gia, việc
Xem thêm
CẢM NHẬN KHÁCH HÀNG
I had a wonderful time during the trip. The guide was informative, friendly and attentive to our entire group! I definitely plan to be a returning customer and recommend this to my friends and family!