Giảm giá!

HO CHI MINH CITY – PHNOM PENH CAMBODIA BUS
Phnom Penh
Phnom Penh, once known as the 'Pearl of Asia', is the capital and largest city in Cambodia. It is now a cultural, commercial, and political center that offers a unique blend of traditional charm and urban bustle. Today, Phnom Penh is a place of diverse economic and urban growth. A swift wave of development has brought in new high rise buildings–including a 30-storey business center–restaurants catering to every palate, and stylish hotels promising all levels of luxury. Contributing to this development are burgeoning culinary and nightlife scenes that can rival any other in the region. The alluring capital city also features a wide variety of historical and cultural attractions, along with myriad opportunities to sample local Cambodian culture. Here, classic colonial facades endure alongside sleek new eateries, golden-spired pagodas, and buzzing markets– all evidence of the dynamic energy of Phnom Penh's city streets. Phnom Penh's famous riverfront is lined with trendy pubs, bistros, and restaurants. Stores offering beautiful Cambodian silk products and chic galleries dot the side streets. Add to this a blooming arts scene and a heady dusk-to-dawn nightlife and you'll understand why Phnom Penh has become such a well-loved and compelling tourist destination. Around Phnom Penh The vibrant streets of Phnom Penh are full of colorful sights. The city possesses an exciting range of historical and cultural attractions to tout, along with countless restaurants and nightspots. For a taste of Cambodian history and royal life, visitors can tour the Royal Palace and the Silver Pagoda located just next to the palace grounds. A short walk away, the National Museum beckons with room after room of Khmer sculpture, ceramics, bronzes, and ethnographic objects. To get a taste of city life, visitors can walk along Sothearos Boulevard, sampling local foods and patronizing a clutch of 'antique' shops that sell silver trays, betel boxes, belts, ancient coins, silver or wooden statuettes and famed marble carvings from the province of Pursat. Visitors may also find it pleasant to take leisurely strolls around Phnom Penh. Boulevards peppered by elegant colonial buildings and a bustling riverfront lined with cafes and restaurants make this a truly beautiful city to see on foot. For those interested in shopping, 'Phsar Toul Tum Poung' also known as Russian Market offers antique pieces, sundry souvenir items, and factory over-run designer clothing at hugely discounted prices. Visitors who prefer air-conditioned comfort may opt to stop in the city's modern shopping complexes (Sorya Shopping Centre, Sovanna Centre and the City Mall). A sunset cruise down Phnom Penh's Tonle Sap River serves as a perfect, relaxing end to an activity-filled day. Catch the soft river breezes and watch as Cambodia's capital begins to light up and shimmer for the evening.
The Cambodian destination descriptions above are taken from the Ministry of Tourism website and need to be cited:https://www.tourismcambodia.org/provincial_guide/#comp
Siem Reap
Siem Reap, located in northwestern Cambodia, is the gateway to the world-famous Angkor temple complex, which includes the magnificent Angkor Wat. The province also contains a vibrant capital city boasting many luxury hotels, beautifully-aged colonial buildings, a buzzing Pub Street, silk farms, markets, and much more. The city of Siem Reap, also the capital of the province, is a 'must-visit' destination for all visitors to Cambodia. This is where the glorious 12th Century Angkor Wat temple, the largest religious building in the world, is located. Situated on the northern bank of the Tonle Sap Great Lake, this mesmerizing eighth wonder of the world can be easily accessed by plane, land, and boat. The ruins of Angkor, located in thick jungle, are now a UNESCO World Heritage Site. There are over one thousand temples ranging in scale from nondescript piles of rubble scattered through rice fields to the awe-inspiring Angkor Wat–the best-preserved temple. Apart from the legacy of the vast Angkor temple complex, Siem Reap has a lot more to offer to tourists, from the spectacular floating village on the Tonle Sap Lake to the heritage site of the Kulen Mountain, to the recently discovered Koh Ker ruins. In town, there are a bevy of ethnic craft shops, galleries, cafes, eateries and top-notch restaurants serving every type of cuisine. The famous 'Pub Street' and the night markets of Siem Reap are now renowned tour destinations in their own rights. Additionally, silk farms, rice-paddy countryside, fishing villages and a very rich bird sanctuary near the Tonle Sap Lake make Siem Reap one of the most captivating places in the world.
The Cambodian destination descriptions above are taken from the Ministry of Tourism website and need to be cited:https://www.tourismcambodia.org/provincial_guide/#comp
service of us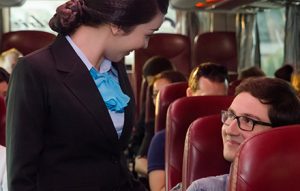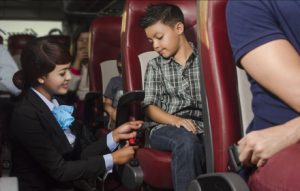 take care you during the trip!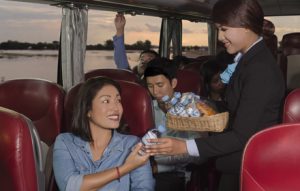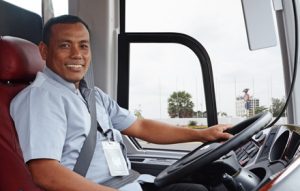 safety and comfortable is first!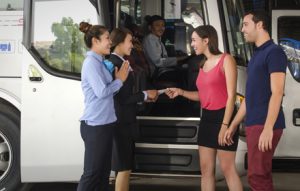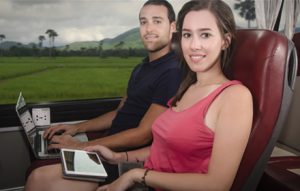 pick up on time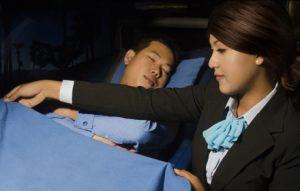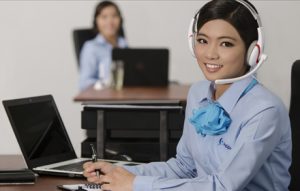 help desk 24/24