The entrance ticket to the Independence Palace includes:
The main entrance to the Independence Palace

Independence Palace

Exhibiton House
Reunification Palace has a floor area of ​​up to 120,000m2 located in the central area of ​​Ho Chi Minh City, is limited by four main streets, namely Nam Ky Khoi Nghia in the Northeast, Nguyen Thi Minh Khai in the North East. Northwest, Huyen Tran Cong Chua street in the southwest, and Nguyen Du at the Southeast.
In addition, on the grounds of the palace there are many old trees with different species planted from the French colonial period.
There are 2 must-visit buildings in Independence Palace: Norodom Palace and Exhibition House:
1. Norodom Palace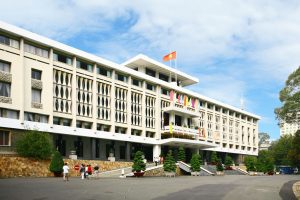 America's underground military headquarters are buried three-to-four meters beneath the surface of the Independent Palace. Take your time and slowly weave through the endless tunnel network leading visitors to rooms where top-secret strategies were communicated and put into action. Today, rumor has it the underground tunnel network is still in use. However, there is no evidence to back this intriging claim.
Below the Reunification Palace remains a signficiant amount of leftover communication equipment, secret doors, and blocked off sections of the tunnel system…
A uniquely preserved time capsule frozen in time from the 60's and 70's in South Vietnam.
2. Exhibition House (next to the Cafe de Dinh)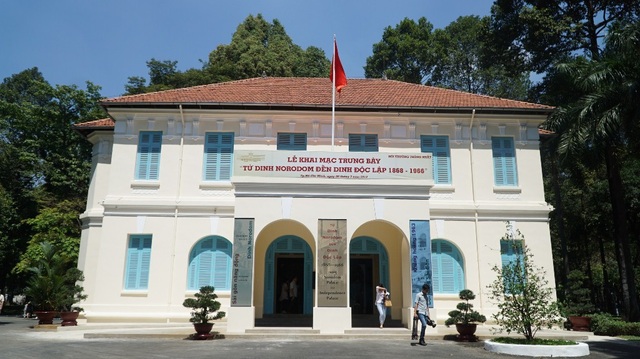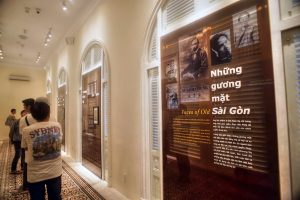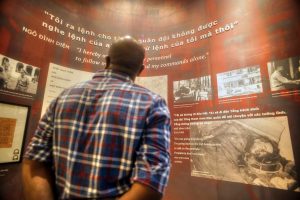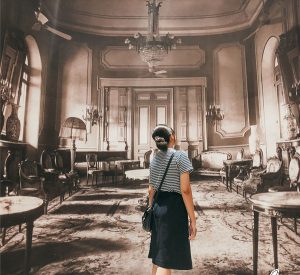 Starting the tour underground before moving upwards was an unexpected, but phenomenal build-up to the rooftop scene. At this point, any attentive visitors will have lots of historical context. So, seeing the only American helicopter that didn't make final lift-off is more than just a lasting impression. It is a powerful representation of Vietnam's 1000-year long struggle to gain independence. Just opposite the helipad is the captivating rooftop viewpoint. Here, the old and new coalesce as visitors gaze down at the historical palace grounds, before looking up to find themselve completely surrounded by modern skyscrapers used for international business.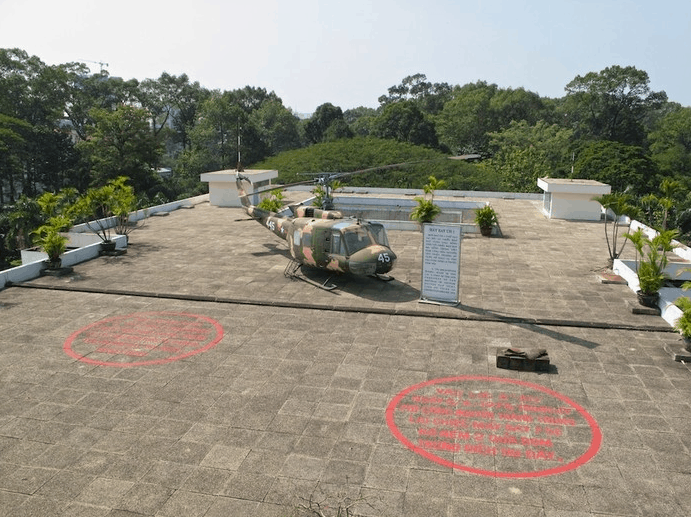 This used to be the residence and working place of the President of the Republic of Vietnam. Currently, the palace has been ranked by the Government of Vietnam as a special national monument. This is a famous historical and cultural relic that is widely visited by domestic and foreign tourists.
There are various places for excellent photography for visitors.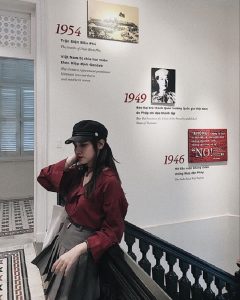 NOTE: Customers print the confirmation email to redeem your ticket at Hop on Hop off booth next to Independence Palace ticket booth (the booth next to Independence Palace ticket booth, you don't need to wait in line, just come to the booth and exchange ticket)
Please

 s

how ticket for staff to 

redeem 

your ticket at Independence Palace ticket booth.

Please send message or phone for support via our hotline: +84 

913 674 412 – 

+84 

388 842 129 
Check BUS STOP & BUS LINE: https://hopon-hopoff/hcmc-map
Booking & Payment guide: https://hopon-hopoff.vn/booking-guide
TOUR MAPS : You can find bus stop nearest from your hotel
---
Redemption & Cancellation policy
Upon arrival at the redemption location, please present your printed confirmation email in exchange for your activity.
Refund 100% money (ticket) back before cancellation 72 hours, non-refund after 24 hours departure time.
---
Support Center
ANH VIET HOP ON- HOP OFF VIETNAM
Head-Office: 210 Dien Bien Phu st., Ward. 7, Dist. 3, HCMC, VietNam
Office Work time: Monday to Friday, from 8:30AM to 5:00 PM
Bussiness hour: +84 2839 325 568
Hotline:  +84913 674 412 – 0388 842 129 
Additional information
| | |
| --- | --- |
| Ticket Type | Adult, Kid (Age 2-12), Senior (>60) |